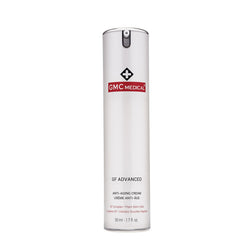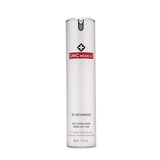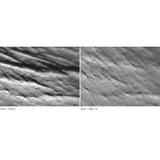 GF ADVANCED CREAM
This innovative cream is inspired by the science of telomeres and formulated with an advanced plantbased GF complex (EGF, FGF, TGF), plant stem cell, Matrixyl® 3000, peptides and hyaluronic acid filling spheres.
Hydrates and nourishes the skin
Replenishes the skin's moisture barrier
Helps reduce the visible signs of aging
Improves the appearance of fine lines and wrinkles
Helps promote revitalization of the skin
Paraben-free, fragrance-free, colorant-free, alcohol-free and dermatologically tested
KEY INGREDIENTS
Plant-EGF (Epidermal Growth Factor) INCI: Oligopeptide-1
FGF-2 Protection (Fibroblast Growth Factor) INCI: Hibiscus Abelmoschus extract
TGF-β-like (Transforming Growth Factor β) INCI: Crocus Chrysanthus Bulb Extract
Plant-IGF1 (Insulin-like Growth Factor) INCI: Oligopeptide-2
Tetrapeptide-26 inspired by CLOCK GENES (2017 Nobel Prize)
CLINICAL STUDY
Improvement in skin firmness:

 

up to 72%*
Decreased in total of wrinkle lenght:

 

up to 91%*
* Clinical study on 29 women (avg. age 58 years old), all skin types. The efficacy and tolerance were tested on D0, D14 and D28. Morning and evening application after cleansing. Performed by Laboratoires Dermo-Cosmetik (G.M. Collin) on-site. Individual results may vary.
Apply morning and/or evening, after the cleanser, mist and serum. Follow with the appropriate skin care routine.
WHAT ARE GROWTH FACTORS?
Growth factors are natural substances produced by the skin. They play an essential part in maintaining the structure and function of healthy skin. They support the repair of skin damages related to aging or environmental factors. Growth factors are proteins essential in regulating a variety of cellular processes like, the synthesis of collagen, elastin and GAG (Glycosaminoglycans), making them a sought-after ingredient found in anti-aging skincare products.
A NEW ERA OF GROWTH FACTORS
The new GF Advanced duo contains plant-based growth factors that provide an unparalleled level of SAFETY, EFFICACY, PURITY, QUALITY, STABILITY & SUSTAINABILITY.